Every business starts as an idea. It takes graft and determination to build an idea into a business. It can be chaotic, fun, stressful and inspiring, with every rollercoaster high, met with a swooping low. It's a tough gig starting something new, but if you thrive on the chaos, it's worth the challenge.
Sullivan & Stanley was formed on an idea and belief that if FTSE businesses are to survive the next decade, they need to put change at the heart of their agenda. Only being led by the right people, in an adaptive and organisational structure, will organisations be able to drive this change and in turn succeed in the current economic climate?
<i>Accept the cookies to watch the video.</i>
Traditionally, this would be achieved through the recruitment route or by working with management consultancy firms. However, recruitment causes too much interview debt and has a variable talent outcome, while consultancies are designed to keep organisations in the problem, with their massive fees and profit over purpose ethos. It is the inefficiency and slow pace of the traditional models, which is widening the capability gap and in turn causing uncertainty within organisations.
As Pat Lynes, founder of Sullivan & Stanley, watched businesses crumbling around him, challenged by start-ups disruption and agility in the market, he believed that something had to change. He felt businesses should be empowering staff rather than alienating them, as well as testing new ideas and strategies nimbly, cost-effectively and risk-free. It was this realisation that sparked a light bulb moment, and from it Sullivan & Stanley was created and the concept of 'The Change Society' was born.

With the idea, purpose and intent driving Pat forward, it was time to take the leap and build 'The Change Society' from the ground up. Supported by Pat's family including his two sons, Sullivan and Stanley, whom the business is named after, the journey began in a converted study – once a spare room in Pat's house – with a fully equipped IKEA station and laptop.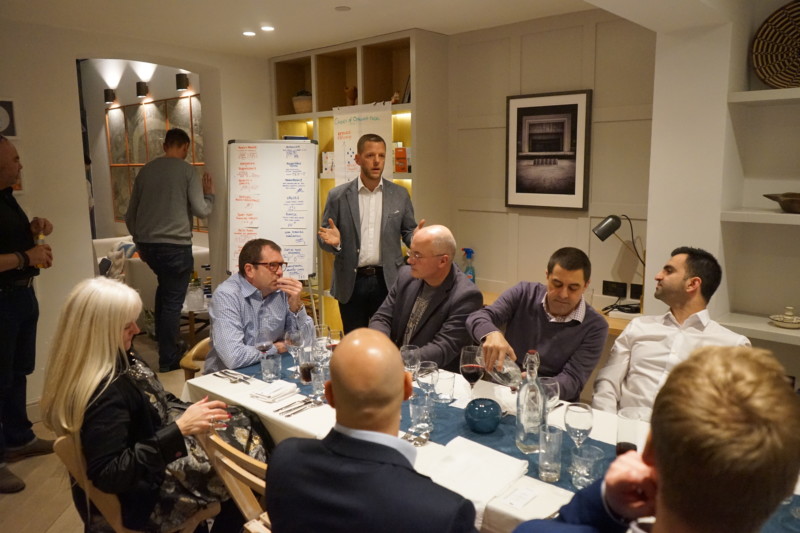 Hours were spent developing this new model and the result was an untapped workforce of the top 5% of interim or 'supertemp' workers and business talent, who would have the capability, skills and knowledge to be parachuted as 'SWAT teams' into organisations to future proof and transform them from within.
It was the power and belief in this new hybrid model that helped Sullivan & Stanley lift off the ground, and in turn saw Pat outgrow his IKEA working space and move into 8 Roupell Street in Lambeth. With an unmatched adrenaline and desire to build a community and network to be part of 'The Change Society', Sullivan & Stanley's thriving team hosted meet ups, BBQs and dinners to empower like-minded individuals to learn, co-create and grow.
After two inspiring and incredible years, it was time to say goodbye to Roupell Street. With community at the heart of Sullivan & Stanley it was only a natural step to create a new centre, which could not only offer a positive learning environment for associates and clients, but also as a hub for its ever expanding team. In December 2018, Sullivan & Stanley opened its doors at Birrane House in London Bridge.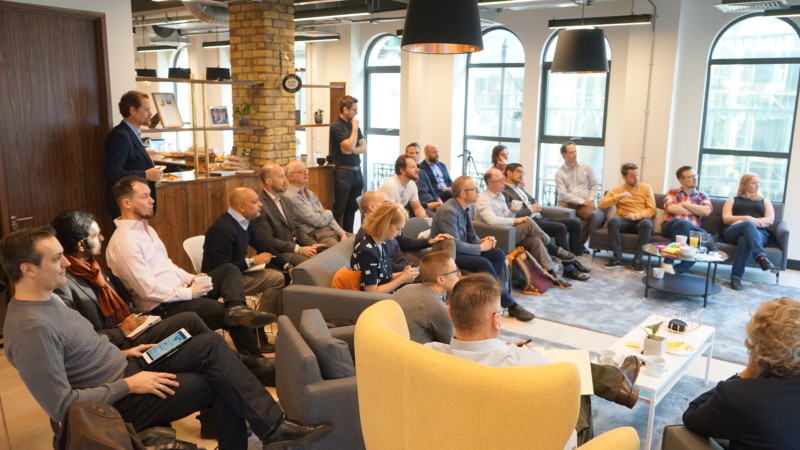 Now settled into its new home and recently celebrating its third birthday, it seemed fitting to sit back and reflect on the journey of Sullivan & Stanley to date. From an idea into a new movement, it is still only the beginning of 'The Interim Revolution'. With an incredible team and community driving it forward, Sullivan & Stanley will continue to help organisations solve problems, deliver rapid results and pivot into the new world.
If you'd like to find out more about The Interim Revolution or be a part of The Change Society, please get in touch.
To join us on our journey and keep up-to-date with the latest news and opinions from the world of change and transformation, follow us on LinkedIn and Twitter.
Written by
Sullivan & Stanley