The transformation that the Formula One industry has gone through over the last 20 years is one of the closest comparators to what the business world will face in the next decade.
At S&S we're always looking to introduce cutting edge, thought leaders and transformational case studies – such as that of F1 – to help businesses stay at the forefront of change. As part of this movement, we host a number of Future of Business Summits to bring together experts to uncover what is working for leaders and businesses around the world.
After meeting and speaking with former F1 executive Mark Gallager, we decided to invite him to be one of the keynote speakers at our third Future of Business Summit. There were five key takeaways that resonated with me from Mark's keynote, which I wanted to share.
1. Be brave, make time and make decisions to get ahead of the competition
Most leaders and boards are aware change is coming and it is how they handle its impact which will make or break a company.
Throughout the years F1 has faced a number of challenges. But, what came through strongly from Mark's talk was how the forward vision from Bernie Ecclestone and senior level leaders within F1 helped to keep the industry on the front foot. They knew that the sponsorship mechanisms that had fueled the sport's operation and costs for years had a short timeline. So, instead of waiting for the current model to crumble, they got ahead of the curve and decided to diversify into events.
It was great to hear about Bernie going around the world and selling the F1 concept to governments and cities. It was a clever move as it not only increased overall profits, but it moved F1 away from being an elitist European specific entity, to a worldwide sport available to a global audience.
Bernie Ecclestone's clear vision, strong leadership and ability to make the time to find out what the future may look like, should resonate with a lot of executives. Time and space is the biggest enemy for busy execs, often meaning that change and innovation is a side of the desk activity. Bernie recognised it was an all or nothing effort to find the future business model for F1. Executives should follow his lead.
2. Visual leadership is key
Red Bull disrupted the status quo in F1 through culture, business agility and visual leadership. It was Dietrich Mateschitz's leadership that led Red Bull's dramatic entry into the car industry in 2005.
It was a big feat to match up to the likes of Mercedes and Ferrari, but Dietrich had the power of visual positive leadership driving himself and the team forward. He challenged the structure and ethos of Jaguar Racing by flipping its management on the head, by being on the ground with his troops in the factory, getting close to where the work was being done to deliver on the vision from the bottom up. He championed a one team mentality by always being ultra visible and addressing the full team at regularly town halls. He shared successes, took accountability on the failures and made sure everyone was aligned on the overall purpose and goal.
Dietrich and the Red Bull leadership team proved that it's not about just being in a boardroom, or behind a video. It is about leading from the front line and embodying continuous improvement. This meant that whoever was interfacing with Dietrich was also improving on a daily basis – because that's what he expected of them.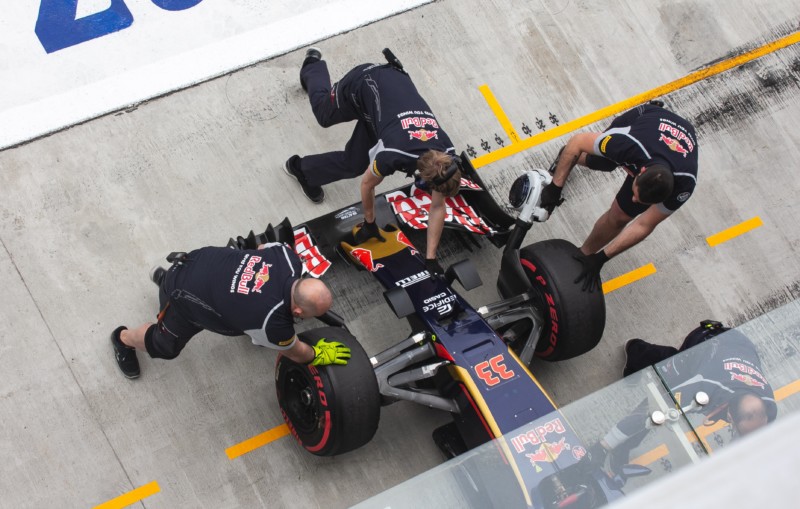 3. Disruption comes from where you least expect it
When Red Bull acquired underperforming constructor, Jaguar Racing, it was laughed out of the starting blocks by all the big F1 players at the time. I mean they had a point, what did Red Bull know about this highly competitive, complex and fast-paced industry? This meant nobody expected Red Bull to disrupt an industry so far removed from its sector.
Three years later, Red Bull had turned around a $1bn failing organisation, into a high performing and successful operation, which went on to win four championship titles. It's secret? Strong leadership, positive culture, a clear hunger and goal, as well as rapid product innovation. Red Bull came in and changed the foundations of what Jaguar Racing was built on. From a hierarchical company structure and 'finger pointing' ethos to a one team culture – it created a robust environment which left the right talent feeling driven, accountable and empowered.
This proves that disruption can come from anywhere at any time. We only need to look at the banking world today with the introduction of Apple Pay and the new Apple Card to understand its impact. Did the retail banks think they were going to be competing with the likes of Apple? Unlikely. It's worth reading transformation experts Darren Linden's article on Apple's disruption to the future of banking if you're interested in finding out more.
4. Innovation is the focus
There is a tension within businesses of delivering and fixing today, while also designing tomorrow. Mark talked a lot about the fact that F1 constructors have core teams whose only goal is to concentrate on competitive advantage. Unlike most 'business as usual' approaches, where innovation and improvement are seen as an added extra – in F1 it is the main focus.
Formula One has transitioned to a product and services business, allowing it to move at hyper-speed around ever-changing customer preferences. Williams, whose main revenue stream is now technology innovation is a prime example of this. In a bid to spread its technological capability, it helped supermarkets save millions on electricity bills by working with its engineers to develop a new strip of plastic which attached to shelves of a fridge, helped channel the flow of cool air from leaving the fridge.
Williams, which recently won the Queen's Award for Enterprise: Innovation 2018,  is one of many examples of F1 teams diversifying their revenue streams by driving innovation outside of its expected scope of work. It proves that to survive, it is imperative for businesses to switch to product and services around its customer premises, driven by innovation.
5. Reengineering supply chains
I can't think of an industry that embodies the 'one team' ethos as effectively as F1. From the interim technician in the warehouse to the contracted data analyst in the office, to the permanent pit crew on the tarmac – every individual wears the same branded jacket. This is because F1 teams understand that although their employees are highly skilled, they can't be experts in everything. In a bid to close the capability gap and get ahead of competitors, they outsource and develop supplier partnerships.
It was great to not only hear Mark using the word 'partnerships' to describe this outsourced work but also to find out just how important it has been to F1 constructors in developing sophisticated relationships with all its supplier chains. By fully embedding these suppliers into the operation, it allows the knowledge, skills and innovation provided by these individuals to be fully utilised at rapid speed. They don't need to wait to be told what is wrong as they are fully immersed in solving the problem as quickly as possible. This authentic approach is clearly a powerful way of operating.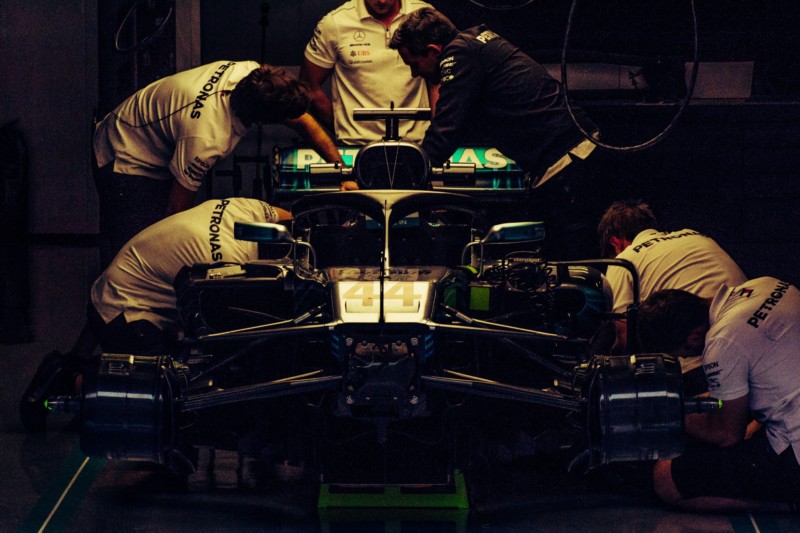 Formula One has changed and transformed arguably six to eight times in the last 20 years. They are prepared to continually improve, break the model, as well as innovate and change at hyper-speed. This is the blueprint that every business should follow if they want to survive the new world.
Mark Gallagher will be speaking at S&S's next Future of Business event on Thursday 4th July. Get in touch hereto register your interest.
To join us on our journey and keep up-to-date with the latest news and opinions from the world of change and transformation, follow us on LinkedIn and Twitter.
Written by
Sullivan & Stanley