Apple continues to lead innovation, dictating new market trends to further its stranglehold and disrupt businesses from every angle. As Apple tactically shifts from putting its product offering first to becoming a service focused company, it is sending a message that nowhere is safe, even the most fiercely competitive sectors of the market, including Payment Services Directive Two (PSD2) Open Banking.
We caught up with transformation expert Darren Linden on Apple's newest venture – Apple Card.
At first glance, Apple Card doesn't look like much, just a fancy credit card with the iconic Apple emblem. If you look deeper into its offering you will start to see just how disruptive the apple pay innovation could be.
The Expansion of Apple Pay's Innovation
We are starting to see the platformisation of Apple Pay as it starts to extend its services. We already know that Apple owns the customer if you have an iPhone, not the network operators, who now simply provide the pipe to allow you to access the services and experiences you want on the device. As Apple Pay starts to penetrate, customer loyalty may pivot from credit card providers and banks to the Apple Pay experience, disintermediation that could result in consumers feeling agnostic about who provides the payment rails as long as they are seamlessly integrated into the Apple Pay experience.
When a customer signs up for an Apple Card, they will receive two cards in their digital wallet – an Apple Credit Card and an Apple Cash Card. The Apple Credit Card will have no late, annual or international fees, and will be available both on an iPhone, as well as in physical form. The Apple Cash Card on the other hand will allow customers to top up with cash to be spent via Apple Pay and send money directly through iMessage, effectively making it a debit card.
What connects these two cards is the credit cashback incentive, which is available on every purchase and is loaded directly onto the Apple Cash card daily. This means customers are not only spending on credit with Apple, but real cash too. As we see customer behaviour change and using the Apple Cash card becomes familiar, it could start to open up opportunities for Apple to move into the banking landscape.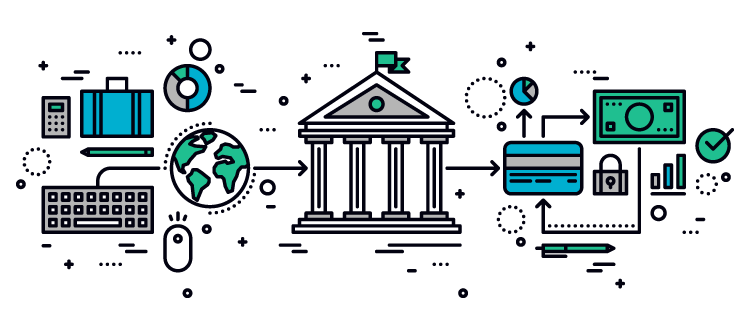 PSD2 Open Banking
Apple Card introduces servicing into Apple Pay with a host of interesting features. The transition from credit card servicing into banking would be fairly straight forward as those capabilities are transferable. And it's in Europe where this starts to get interesting with Open Banking and PSD2.
What's to stop Apple consuming the open banking APIs and pulling all your banking services into the Apple Pay experience as an aggregator? Totally disintermediating the banks who will lose all contact and touchpoints with their customers. And with PSD2 open banking potentially adding friction to customer journeys with the introduction of SCA (secure customer authentication) which may require one time pin codes via SMS to make transactions or even make changes to your account, Apple Pay becomes even more attractive because they've designed the whole experience to be frictionless.
Evolving from Traditional to Digital
If we look closely at transformation within traditional banks, credit card firms, payments etc, they are largely trying to digitise what they currently do, rather than rethink banking completely. However, if their capabilities are seen to be a commodity and it's the experiences and services that customers start to value, then it won't be long before Apple gets a foothold in another new market through the innovation of apple pay.
Contact us today and join us on our journey and keep up-to-date with the latest news and opinions from the world of change and transformation, follow us on LinkedIn and Twitter.
Written by
Sullivan & Stanley