It's been a brilliant year at S&S – we've moved into our new home in Borough Market, continued to expand our team and to top it off we've been recognised for all our hard work by being nominated for seven awards….
Business of the Year (more than 50 employees)
This award will go to the business that can show outstanding initiative, boldness and imagination in the enterprise, sound management practices, as well as sustainable growth combined.
Employer of the Year
The criteria for this is simple – how well a business looks after its people.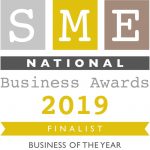 The Santander Growing Business of the Year: Smaller company
This award recognises world-class UK companies, who have shown value to the UK economy by exceptional growth, driving innovation, creating wealth and new jobs.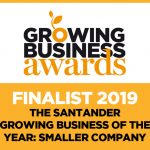 Our founder Pat Lynes was a regional finalist for this award.
UK Business of the Year 
This award celebrates a UK company whose growth, ambition and quality of management has enabled it to out-perform its peers financially, and for a company that has delivered on a compelling business strategy
Brand Brilliance (small to medium)
This award will recognise a company that demonstrates consistent growth, strong financial performance, as well as how the organisation's strategic vision is led, managed and implemented.
Entrepreneur of the Year (another nomination for Pat) 
In recognition of a highly motivated entrepreneur who continues to exemplify drive, determination and exceptional abilities in the creation and administration of a successful business. The winner of this award will have a proven record of leadership, ingenuity, tenacity and success.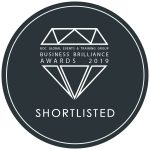 We're honoured to be in such great company, as we're up against some amazing businesses.
The award season kicks off at the end of November, so we will be keeping everything crossed until then – watch this space.
Written by
Sullivan & Stanley