In our Founder and CEO Pat Lynes' latest blog he shared a few things we're doing to keep the team spirit alive.
One of these was a Book Club. Every week (or two, depending on how fast we can read) we share a new book and read it together. We are hoping that during this time at home we can continue expanding our knowledge and keep our minds active.
We wanted to share a few of the books we've read and are currently reading in case you're looking for some inspiration too…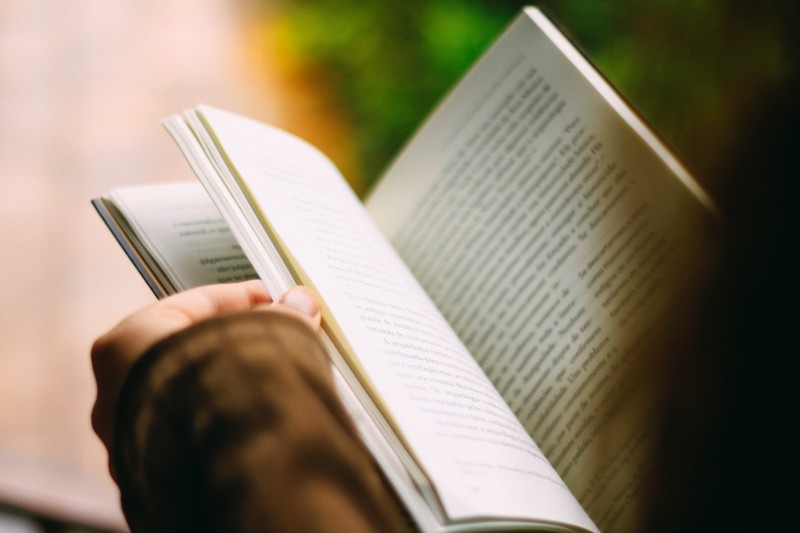 The Indispensable Community, Richard Millington.
Do you spend your days endlessly trying to get community members to click like, share, and post comments? Do you feel forced to chase meaningless engagement metrics? If so, you're probably one of thousands of online community professionals caught in the engagement trap.
In The Indispensable Community, FeverBee's Richard Millington explains how top community professionals have stopped chasing engagement and instead built communities neither they, nor their members, can live without. These communities save their companies millions of dollars, keep their customers fiercely loyal, and help design game-changing new products.
This book will help if you're feeling stuck, struggling to prove the value of your work, or want to accelerate your career.
We're currently reading this, so will let you know our thoughts once complete.
Double Double: How to Double Your Revenue and Profit in 3 Years Or Less, Cameron Herold
Lifelong entrepreneur Cameron Herold, is a top business consultant, bestselling author, speaker and host of 2nd in Command podcast.
In his book Double Double, Cameron offers a step-by-step guide to enjoying the roller-coaster ride of growth – while getting the most out of life as an entrepreneur.
A growth-focused approach: The book is divided into three sections, which cover planning for fast growth, building a company for fast growth, and leading for fast growth. Each topic Cameron covers:
Creating a vision for the company's future
How to generate free PR for a developing company — squarely focused on the end goal: doubling the size of the entrepreneur's company in three years or less
A down-to-earth action plan: Cameron offers a wealth of practical tips, including: How to design meetings for maximum efficiency; How to hire top-quality talent; How to grow in particularly tough markets; How to put together a board of advisors – even for a smaller company; How even the busy entrepreneur can achieve a work/life balance.
We've already learnt a lot from this book, so we'd highly recommend the read!
In This Moment, Jacqueline Shakespeare
The pressures of running a home and holding down a job can leave working parents feeling overwhelmed and muddling their way through each day (especially in this current climate). Merely keeping on top of the responsibilities and to-do lists takes all of their time, which means that creating a life where they can enjoy each moment feels like an impossible dream.
In This Moment, by our Operating Partner, Jacqueline Shakespeare offers a solution. Through applying years of experience, Jacqs has developed a winning combination of mindful principles and a practical approach to creating a reliable and simple path for working parents to find contentment in their lives.
As an expert in helping organisations solve complex business challenges, specialising in leading strategy development and helping organisations become ChangeReady, Jacqs breaks down master techniques to help working parents balance their lives, strengthen their mindset, prioritise and create valuable time, build meaning into work and be a role model.
As we all navigate this 'change curve' to find our new normal, we've been lucky to have Jacqs guiding and educating us along the way. Jacqs shares a few of these thoughts in her latest blogs: Finding our new normal and Creating strong foundations.
Limitless, Nick Powell
We're living in a fast-paced world where energy, time and attention are under constant demand. Senior leaders and entrepreneurs are struggling to find balance in their lives, whether that is working, spending quality time with their family, staying healthy or having a social life with their friends. It's become unrecognisable for them to what 'good' feels like and spend most days feeling low in energy and slogging through each day.
Peak performance coach, business consultant and founder of Stronger Self, Nick Powell unlocks the secrets to biohacking the way to exceptional performance. Through twelve strategies this engaging book helps readers get to grips with sleep, diet, meditation and exercise, uncovering the secrets to fasting, smart drugs and light therapy.
With the backing of scientific research, Nick guides readers through actionable advice, tips and case studies to help improve quality of sleep, managing emotional state and building resilience and how to hack the brain for better cognitive performance.
Nick has been helping our team, associates and clients navigate this time to make sure we remain as healthy and focused as possible – so we can say first-hand how valuable this book is.
To join us on our journey and keep up-to-date with the latest news and opinions from the world of change follow us on LinkedIn and Twitter.
Written by
Sullivan & Stanley