Sullivan & Stanley proudly opened its doors to 150 senior executives and interim change agents for its third Future of Business Summit.
Armed with world-class speakers and with the message of transformation at the top of the agenda, S&S uncovered success stories from leaders at the largest roofing manufacturers in Europe, BMI Group and the world of Formula One.
With so much thought-provoking content to take away, we've summarised each speakers' presentation below. Keep an eye out for in-depth analysis and key takings on each topic from S&S founder Pat Lynes in the next few weeks!
Shreyas Mysore, CIO, BMI Group
You might not of heard of the BMI Group before, but you're most likely living under one of its roofs. As the world's largest roofing manufacturer, it has comfortably been sitting in the construction landscape, untouched by disruption, especially in relation to technology.
As tech is one of the most agile components of business and with the construction industry being 10 years behind, it opened up a huge opportunity for BMI Group to step up and get ahead of the curve.
Being a progressive company,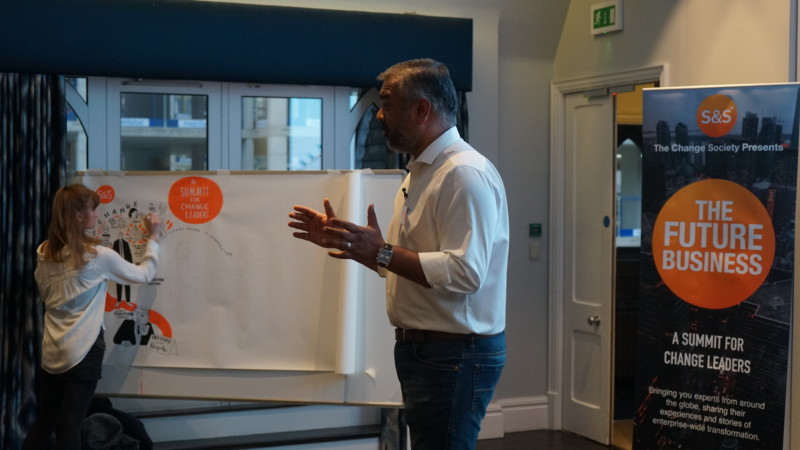 Mark Gallagher, Formula One Executive
No industry or organisation is safe from disruption. As a highly successful business, it is hard to imagine a point in time where Formula One was struggling to dominate the racing sports industry.
Mark revealed that over the years F1 has seen challenges and disruption from the implementation of regulations including advertising restrictions, to consumer shifts and engagement with the introduction of technology and in turn a change in viewer habits, as well as new markets such as esports. All of which, it has successfully overcome.
It's secret? The agility and forward thinking to rapidly transform, as well as the strong leadership and team morale to thrive. In Mark's own words, "change isn't a point in time, it is ever present" – an important ethos for any organisation to live by.
As Mark dug deeper into the inner workings of F1s transformation, he uncovered the journey of Red Bull. An energy drink company, who boldly took on a solely dominated car market, with the acquisition of Jaguar Racing – a team which had never won a race. From being laughed at the start line to now having 59 wins under its belt, it proved through a clear vision and the right mentality and culture, that successful disruption can come from anywhere.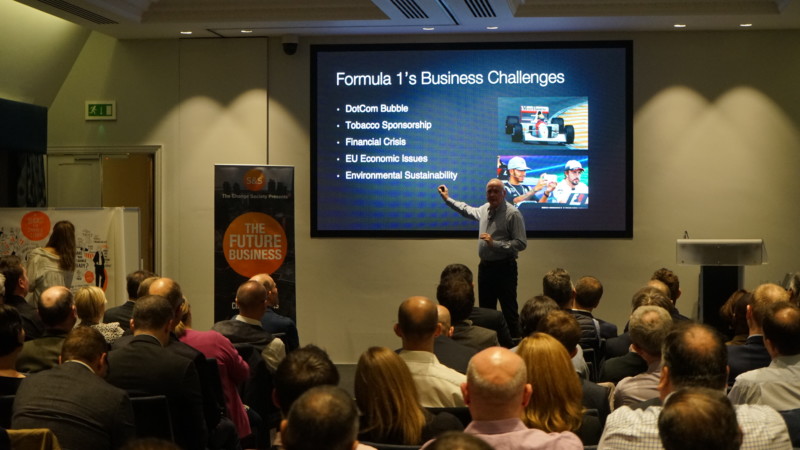 Are you ChangeReady?
As part of the evening, S&S Transformation Partners Jacqueline Shakespeare and Adrian Stalham outlined not only the importance of change, but the hardship in being ready for its impact.
How often have we started to change and the result has been much more complex than initially anticipated? The stronger the foundations we put in place before change begins, the better position we are in to navigate through the journey and be successful in delivery.
Through years of change and transformation experience, Jacqueline and Adrian found that the successful outcome of change initiatives is driven by how strongly an initiative is set up against six variables known as the ChangeReady6 – strategy, leadership, people, customer, delivery and value. It is this thinking that has seen S&S launch its ChangeReady scorecard. Keep an eye out for a post from Jacqueline and Adrian to explain in more depth the importance of ChangeReady6.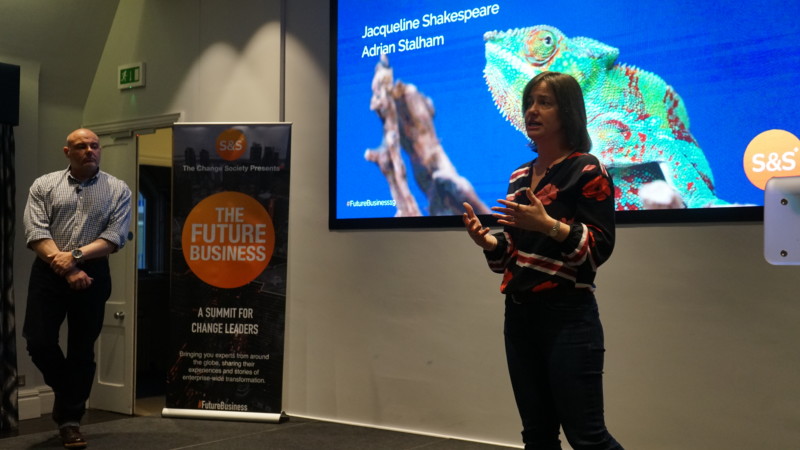 Final thoughts
Disruption is everywhere, no industry is safe. Because of this, it is essential to highlight and share the successful transformation stories from across all industries. If we are going to have any hope of helping companies born in the 1900s to thrive in the 21st century, we need to not only shine a torch on the stories of success, but help lead these organisations to drive through the bumpy conditions of the road ahead.
We'll deep dive further into BMI, F1 and S&S ChangeReady scorecard in the next few weeks – watch this space!
Written by
Sullivan & Stanley