How often do you immerse yourself in a good book – whether that is on your daily commute, lunch break or even before bed?
There are many scientific benefits to reading, such as reducing stress, improving memory, expanding your vocabulary and it has even been linked to preventing cognitive issues later in life.
Reading can fill your mind with information and open your eyes to new ideas and concepts. We aren't shy to books here at S&S, whether that is sharing a good read in the office, to authoring our own books. With this in mind, if you're looking for a new book or keen to get into reading, we've rounded up the best books from The Change Society.
Our founder and CEO, Pat Lynes, wants to open the business world's eyes to an 'Interim Revolution'. A workforce of the top 5% of business experts, who can be dropped into organisations as SWAT teams, to help transform them from within.
Disruption is here and if businesses don't start putting change and transformation at their core, they won't survive the next decade. As an alternative to the current status quo, Pat discusses how by utilising the elite interim workforce, corporates can future-proof against disruptive technology and learn how to close the capability and speed gap facing organisations.
By pairing the best minds with the most interesting business problems, the interim 'Teams as a Service' movement, is giving companies the future-proofing they need through project-by-project-based work and experts the opportunity to work the way they want. Pat argues that the interim revolution is coming and businesses that don't harness the power of it, are at risk.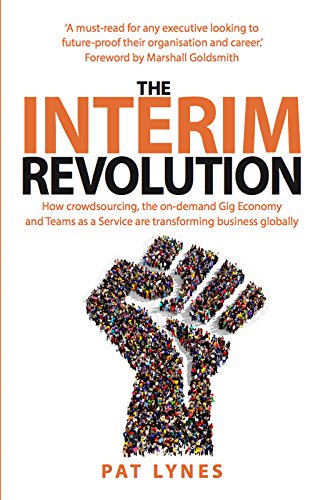 The pressures of running a home and holding down a job can leave working parents feeling overwhelmed and muddling their way through each day. Merely keeping on top of the responsibilities and to-do lists takes all of their time, which means that creating a life where they can enjoy each moment feels like an impossible dream.
In This Moment, by our Operating Partner, Jacqueline Shakespeare offers a solution. Through applying years of experience, Jacqueline has developed a winning combination of mindful principles and a practical approach to creating a reliable and simple path for working parents to find contentment in their lives.
As an expert in helping organisations solve complex business problems, specialising in leading strategy development and helping organisations become ChangeReady, Jacqueline breaks down master techniques to help working parents balance their lives, strengthen their mindset, prioritise and create valuable time, build meaning into work and be a role model.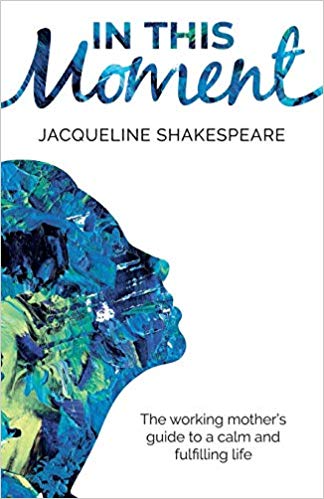 CIO's have never been under so much pressure to deliver, innovate and solve technical debt. In this book, 16 high-achieving CIOs share their highest-value thinking on career transitioning, business transformation and technology leadership.
Organised into several key themes, contributors include:
Transitions – Christian McMahon
Transformation – David Knowles, Steve Homan, Chris Lord, James Mottram, Tony Walters, Peter Blower
Global – Kevin Robins
Career Path – Ken Towning, Paul Hobbs, Malcolm Lambell, Chris Michael
Challenges – Yiannis Levantis, Heena Prajapat, Pat Lynes, Abby Ewen
S&S's CIO 2.0 is a leading movement of business leaders with a technology focus across the global, who are pioneering the future of the CIO role.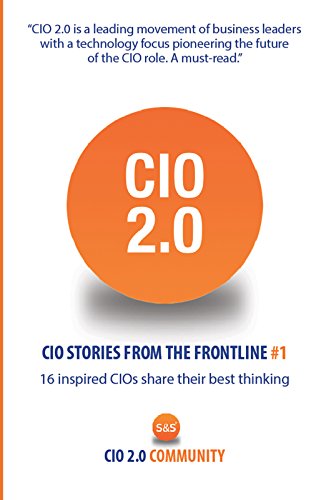 We're living in a fast-paced world where energy, time and attention are under constant demand. Senior leaders and entrepreneurs are struggling to find balance in their lives, whether that is working, spending quality time with their family, staying healthy or having a social life with their friends. It's become unrecognisable for them to what 'good' feels like and spend most days feeling low in energy and slogging through each day.
Peak performance coach, business consultant and founder of Stronger Self, Nick Powell unlocks the secrets to biohacking the way to exceptional performance. Through twelve strategies this engaging book helps readers get to grips with sleep, diet, meditation and exercise, uncovering the secrets to fasting, smart drugs and light therapy.
With the backing of scientific research, Nick guides readers through actionable advice, tips and case studies to help improve quality of sleep, managing emotional state and building resilience and how to hack the brain for better cognitive performance.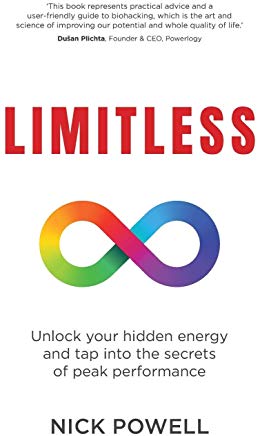 Pivot, by Matt Bradley, Andrew Priestley and Adrian Stalham
Our Agility Partner, Matt Bradley, Transformation Partner, Adrian Stalham and business author Andrew Priestley, bring together experts at the frontline of agility and organisational transformation, who have helped organisations and people change.
This inspiring and informative read uncovers individual cut-through short stories from 17 experts from S&S's Agility Gigs community, who discuss real problems and solutions they have faced on their business journeys. You won't find these real-life stories in the glorified case studies, guides or frameworks.
Contributors include Adrian Stalham, Jacqueline Shakespeare, Scott Potter, Brett Ansley, Wayne Palmer, Matt Bradley, Bhavesh Vaghela, Angie Main, Karan Jain, Andrew Kidd, David Smith, Ahmed Syed, John Coleman, Mike Nuttall, Bruce Thompson, Jessica Gilbert, and John Boyes.