What are the five learnings we can take from Covid-19 to build something better and continue towards a happier, more fulfilling future of work?
In an exclusive feature on City Matters, our Founder and CEO Pat Lynes shares his top five thoughts which include:
Most executives do not want to go back to how it was – leaders have seen what can be achieved when a company is fully aligned with one crisp goal.
Ruthless prioritisation – businesses have shifted from focusing on the important many to the critical few to deliver quick business outcomes.
The fall of middle management and hierarchy – there is just no time for decisions to go up and down the ladder.
Rise of one team fully aligned organisation – the pandemic has given everyone a sense of purpose, pulling in the same direction to understand what success looks like.
Shift in empathy to do what is best – even with the extreme pressure, we're seeing CEOs and businesses taking the human approach.
Check out the full article here.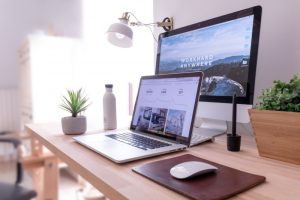 Partner with S&S to help your organisation to…
Rethink > Reorganise > Reinvent 
Contact us today to help your organisation embed the leadership attributes needed to make change a constant, remove the risk of investments not delivering value and develop the capability to deliver rapid competitive responses to disruption.
Written by
Sullivan & Stanley