Innovative business trends are changing and disrupting the world as we know it. These trends are making companies such as Amazon successful and retail stores like House of Fraser fail.
With this in mind, I wanted to share the best disruptive and innovative business models,  which I believe will help organisations thrive in the next decade.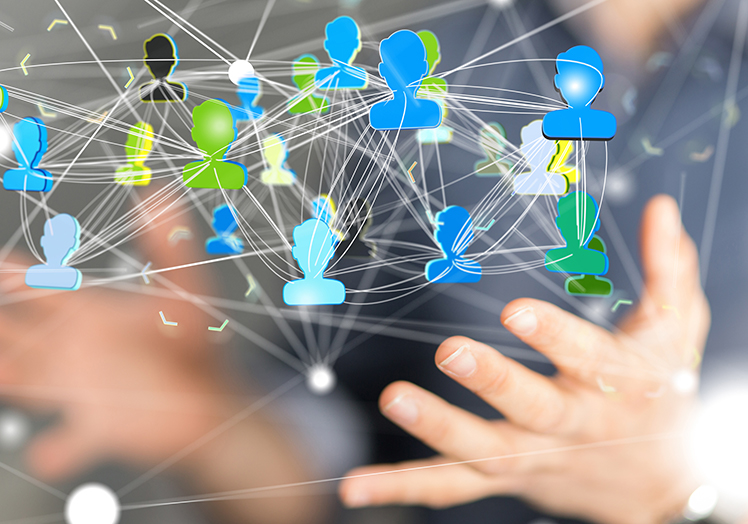 Executive gig economy
Executive gigs, also known as the white-collar gig economy, is an inevitable step for businesses. It has mutually beneficial outcomes for both employers and employees alike. It allows businesses to bring in top-level professionals, who offer industry guidance at the pace a company needs, without the commitment of a permanent hire. On the other hand, it allows workers to have the choice and freedom to work the hours they want, doing the work that inspires them with companies that interest them. In this day and age, it is becoming too timely to hire permanent workforce and too costly to bring in a management consultancy. So, by engaging the executive gig economy it allows organisations to tap into an agile, experienced and skilled workforce, to make sure they stay ahead of the competition.
In terms of embracing this business trend in the UK – it is still evolving. I recently wrote a comparative feature on the gig economy in the UK to the US. I found that although the UK is embracing executive gig workers, there is still room for it to grow.
Platform economy
The creation of the internet and the explosion of technology advancement in the last 20 years has completely revolutionised the business world. They have been the most beneficial and disruptive enhancements to businesses. The platform economy is one of many business trends to be created from the ashes of tech.
Since the invention of the 'app', many companies have tried to be the leader in this space. Of all the ecosystems utilising app platforms to disrupt traditional service industries, Deliveroo is one of the leaders. It has opened consumers' minds to the idea of apps satisfying a customer's direct need. If we look at the app food market now with the likes of Deliveroo and UberEats it is ever-expanding. With endless possibilities, we believe that this is only the beginning of what the platform economy can offer. It will be an interesting space to keep an eye on in the next five years.
Transformational economy
With the 'death of the high street,' it is apparent that consumers are getting fed up with the old traditional ways and are seeking more immersive, simplistic experiences. To achieve this, businesses need to be transformative in their ideas.
We've mentioned before the future of banking (check out Darren Linden's article if you haven't had a chance to read it yet) however, when talking about the transformative business trend, app-based banking offers a perfect example of its impact. When Revolut, a digital alternative to the usual high street lender hit the market, it transformed the banking landscape. It successfully replaced the conventional bugbears provided of banks being difficult, time-consuming, impossible to leave and money-grabbing (especially when going abroad), with simplicity and ease. It also unlocked access to over 120 countries, with no more unexpected international charges – a game changer!
As the younger generations have no patience for bureaucracy and the older generations are starting to vote with their feet, transforming old and tired market spaces with speed and simplicity at the core, will keep companies ahead of the game and those already established, on their toes.
Sharing economy
The sharing economy is the most disruptive of these trends, as it is changing already established business models and products across every industry.
In an innovative environment, the sharing economy opens endless ideas and opportunities. We only need to look at peer-to-peer services platform Airbnb to see its true impact. Airbnb has revolutionised the accommodation industry and despite owning no property, it is the leader in providing homes. Airbnb lends its success to embracing the sharing economy trend and utilising the power of computers and the internet to reduce costs and increase profits. To put it simply, it removes the often frustrating and expensive middle man and instead connects the buyer and seller directly. By doing this it fulfils both users' needs with an original and simplistic approach.
Knowledge economy
If knowledge is power, then to stay ahead, this very power must be harnessed. Combine this knowledge with crowdsourcing and you will have created a powerful combo.
Knowledge and crowdsourcing seem like obvious choices of trends, but when used correctly, they can be truly innovative. If we look at Mobile network GiffGaff, it has harnessed this power to iterate and develop its products. GiffGaff works with its customers to crowdsource ideas and verification of work, to create a fully immersive customer experience. It even rewards these customers with tokens for their input. After taking the top spot in the recent Which? mobile satisfaction survey, it's clear GiffGaff is doing something right!
I believe in the combination of knowledge and crowdsourcing to the extent I built a company on its foundations. At S&S, we help future proof businesses with innovative thinking and transfer of knowledge from the top 5% of experts working in the gig economy space, to drive the business world forward.
To join us on our journey and keep up-to-date with the latest news and opinions from the world of change and transformation, follow us on LinkedIn and Twitter.