As Sullivan & Stanley continues to accelerate its growth, we're excited to announce the appointment of Kevin Corne.
Kevin joins the team as our new COO, ready to impart his knowledge and experiences to put the customer at the heart of everything we do, to make sure our objectives are aligned as we scale our vision.
We caught up with Kev for a quick Q&A to find out a bit more about him and to uncover his plans for S&S…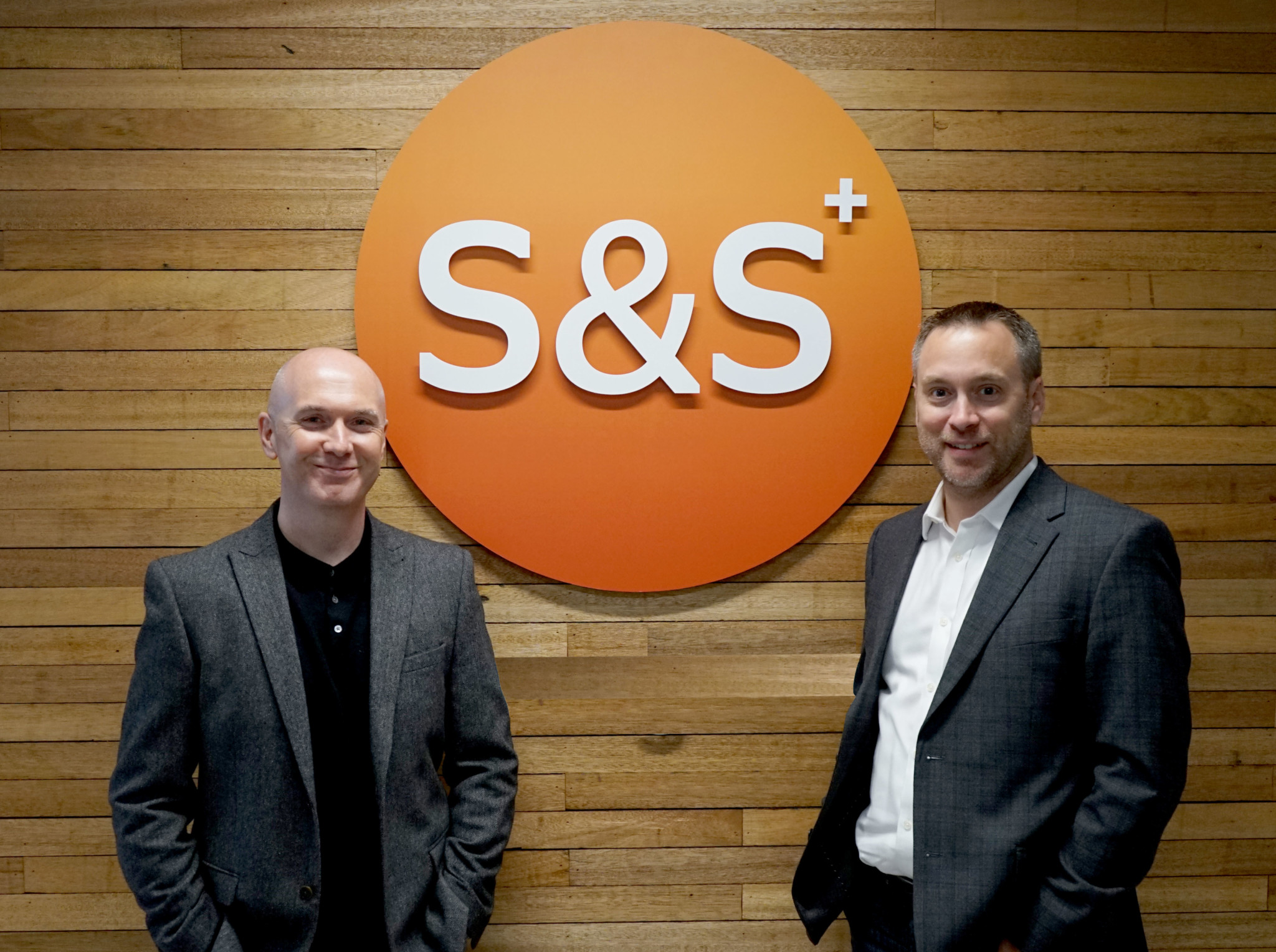 Why did you join S&S?
I connected with Pat a few years ago through a good friend of mine. I already knew the foundations of what Pat was trying to achieve with his new business and could see the impact it would have. As the company grew and with fate playing a hand, the opportunity arose for me to join the S&S team to help scale the business as its COO.
Honestly, it was a sliding door moment for me. Pat's vision with S&S's transformation capabilities and alignment to the gig economy, synced entirely with my core values and personal direction. I always try to work in organisations that challenge and provide me with the opportunity to grow and make a real difference. I knew at S&S I would be around passionate people who are all aligned on one goal, so, it was definitely the right move for my career and life. With more additions we are planning to make over the coming months, it's been a great time to join S&S.
What has your first week been like?
Seeing S&S from a distance isn't the same as being in the office and feeling the vibe and great energy from the team. It just gets better every day; meeting our customers, partners, associates and getting to know the team. It's been a fantastic first week and I am keen to get going and to start making a difference.
What will you bring to the S&S team?
Sometimes you forget what you know, especially if you've been in a similar role or industry for a long period of time. So, I want to get under the bonnet of the operation, our staff, our associates and our clients and use my experiences and knowledge to help mature and scale the business, whilst keeping everyone honest to the vision and our customers' experience.
Do you have any grand plans?
I can see a huge global opportunity for S&S driving and shaping the future of business. I believe we're in a prime position to provide the best talent in the world to help with business transformation and in response to this, the customer experience.
To achieve this, we need to accelerate and align to the rapid pace that the world and our customers are moving at. We see far too many organisations fold because they can't adapt and transform quick enough, so if we can help companies to evolve to this future of business, it will benefit everyone.
That in itself will be personally fulfilling to me – to give back to the world of business, by helping to save it from itself.
Tell us about your background
I've been in the IT industry for over 20 years now. My first job was straight out of University with the printing and imaging products manufacturer, Lexmark. I started in the late 1990s at a time when the industry was embarking on a transformation to become a services-led organisation. It was a fascinating time to join, with the explosion in IT investment and emerging trend to procure IT as a service – ultimately challenging the legacy of organisations who were trying to adapt.
My time at Lexmark gave me a fantastic foundation with insights and experiences into many international industry verticals and business and IT challenges organisations may face. Lexmark opened up a number of opportunities for me to take on different leadership positions in Finance, Project Management, Operations, Service Management, Technical Services, Professional Services, and Sales. This broad spectrum of experiences has provided me with a balanced grounding for successful transformation in a big multinational business, but with a front to back view of creating a proposition, to delivery and execution for the customer.
If you could describe yourself in one word what would it be and why?
Quietly passionate, which can be a good and bad thing. My external persona is very stable and measured at all times. This normally makes me a frustrating poker opponent, but in relation to business, it means I always appear level headed, never panicked or even too excitable. In spite of this, inside I am immensely passionate – I care about our people, our customers and ultimately how our business can help positively transform all businesses for the future.
Tell us a bit about you outside of work
When I am not spending time with my wife Helen and my three kids, Eleanor (10), Sofia (6) and Samuel (4), I enjoy a round of golf or two (with the accolade of being a bandit sometimes) or like Pat, you could find me fishing on a lake. My other interests include Sci-Fi, mountain biking, motorsports such as F1, baseball and rugby.
What is your best business hack?
I try to use my commuting time effectively by making sure I plan my day on the way into the office and also by getting a vibe to what is happening in the economy. With any of my planning, I always try to link this back to a 'line of sight' to the customer. I think this is my biggest business hack throughout my career – always put the customer at the forefront of your mind. It's surprising how many organisations forget about the customer, especially during transformation and especially as they are the reason businesses exist in the first place!
Kevin joins the team alongside our new CTO, Darren Linden.
To join us on our journey and keep up-to-date with the latest news and opinions from the world of change and transformation, follow us on LinkedIn and Twitter.
Written by
Sullivan & Stanley