The dynamics of modern business are unpredictable. The democratisation of technology means the barriers to entry in most markets are at an all-time low, and standing still means going backwards as new entrants and your competitors pass you by. If you treat innovation and transformation as a one-off exercise, your differentiation quickly becomes normalised as customer expectations shift so rapidly; change has to become a constant.
I joined Sullivan & Stanley after many years of leading large-scale transformation, client-side, for some of the biggest organisations in the UK. Having been on the front-line of change for so long, we designed our S&S principles as a response to those shifting forces. We believe that organisations simply cannot wait for deferred benefits from hugely complex and bloated long-term transformation programmes anymore. Investments need to deliver value quickly and often.
If you're asking what your company will look like when the transformation is done, then you're asking the wrong question. If you believe there's a new fixed endpoint, you're missing the point of agile and ignoring the dynamics all around you. To keep up, companies need to change continuously — it needs to be agile everywhere. Successful businesses are like chameleons. They go beyond agile practices. Transformation is being worked on every day, with everyone's input, all the time. Change is a constant.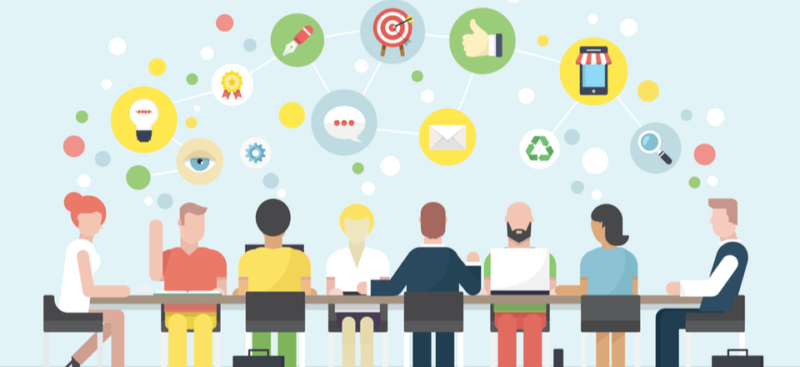 Having a clear vision for your business and a set of outcomes remains important, but it's unrealistic to expect to define a plan and it still be viable a year or two into the future. Your destination can be defined but the path that you take to get there must be flexible; embrace uncertainty and develop the capacity to be able to deal with it.
This is why we passionately believe in 90-day value cycles. Asking a team to find ways to deliver value every 90-days feels purposeful and avoids "cargo cult" agile where the teams are wedded to the process rather than focused on outcomes. It helps develop a more responsive organisation where the ways of working are always changing and adapting to market needs, and everyone is always involved in improving the organisation.
When we are engaged with a client we spend more time listening than talking, to find a "Steel Thread" that we can use as the foundation stone for change, taking the complex and breaking it down into small, more manageable components. The "Steel Thread" is delivered within 90-days and then iterated around, but using what we're learning from data, insight and analytics to determine the next set of changes. Our ultimate aim to help the organisation shift from value every 90-days to deliver value every single day.
Our approach helps organisations reduce time to value and offers something that can also assist in achieving their quarterly targets. But the deliveries aren't tactical, the cumulative effect of these changes deliver a strategic legacy. It helps solve the tension of BAU vs Transformation, where large complex programmes are regularly pushed away rather than pulled. Value is often deferred so far into the future that many execs and employees may not even be in the organisation to see the results. We call this "Transforming Through the Line".
Additionally, it means our engagements are low-risk for clients. The initial commitment is to a 90-day outcome, delivered by a team of experts from our Top 5% associate network, The Change Society, who work alongside our client's teams in a high-intensity delivery environment. Clients are never locked in long-term with us; they have the flexibility to shake hands and part ways at the end of 90-days if they are comfortable with continuing the work themselves. Upskilling and growing the capability of our clients' teams through doing rather than training is a key benefit of working with an S&S expert team. If, however, at the end of 90-days clients want to continue, we re-engage and carry on seamlessly with a relentless focus on delivering value.
My recent blog "Business as Unusual" talked about how the Future of Work is manifesting right in front of us now, accelerating a journey that many thought would take years. The days of treating change as a one-off exercise are over because the world keeps changing and competition has never been greater. So, expect the unexpectable.
As we navigate our "new normal" now is the time to step up and take action. Speed is more crucial than ever. Get in touch if you're interested in a free Discovery Session to help start your change journey.