After being such a key and impactful member of the S&S Advisory Board, we're excited to announce the appointment of Darren Linden as our new Chief Transformation Officer.
The best work we do is when we're partnering with a group of executives, helping them navigate the rapidly changing business world by co-creating solutions for lasting transformation. With over 18 years of experience, we're looking forward to utilising Darren's invaluable experience to build out our transformation service and capability.
We sat down with Darren to find out a bit more about him and his plans for the future at S&S…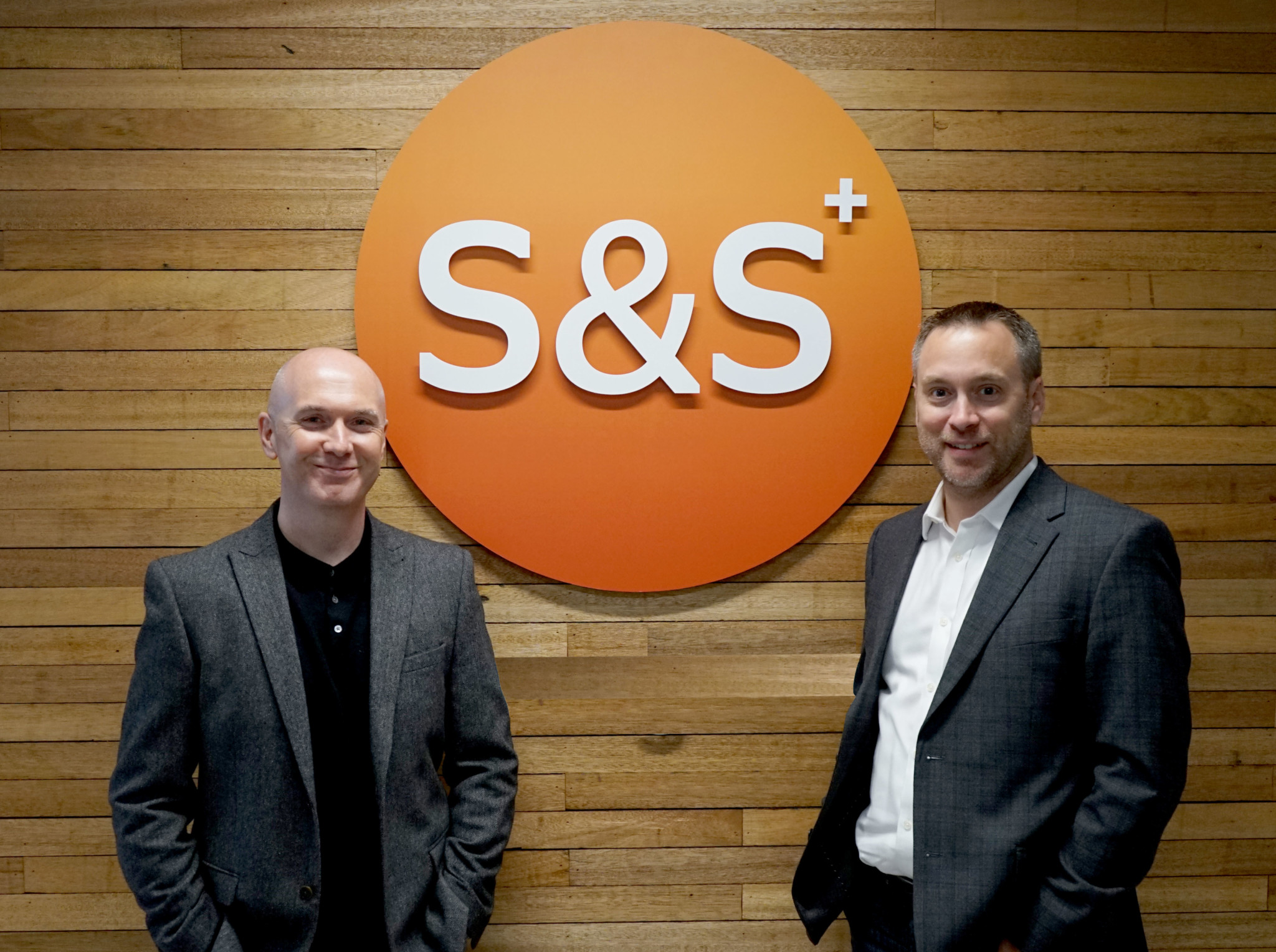 Why did you join S&S?
I've known Pat and partners Adrian and Jacqs for a while now, which led to me joining the Advisory Board at the start of the year. After seeing the organisation's vision, I was keen to be part of the journey.
There is a big opportunity to disrupt traditional consulting, by developing a new proposition and a new way of solving the most complex business problems, creating a new market. In new markets, new rules apply and we want to define those. S&S's goal to engage with the C-Suite, have a seat at the table and to help craft solutions that help solve some of the most interesting and challenging problems in business really resonates with me. So, with S&S's network and my knowledge, it was the perfect fit.
What has your first week been like?
Building a business is always exciting and the potential S&S has is huge. So, it has been lots of fun and it doesn't feel like work, which is great. Everyone is well connected, conversations are sincere and people are engaged. It's a testament to the work Pat and the team have done in building such a great community and I'm looking forward to becoming even further embedded within the business and network.
What will you bring to the S&S team?
Every transformation journey is unique. I believe there is authenticity and sincerity in bringing real solutions to the table, formulated by experts, instead of prescribed playbooks.
I've spent a long time leading large scale transformation, as well as creating real-world solutions to solving complex problems. As I've been client-side most of my career, I will be able to share this experience and knowledge to help scale S&S to its full potential.
Tell us a bit about your background
I started my career in the late 1990s co-founding a web development company during the dot com boom. At the time, we had no experience of technology or running a business, but we were set on an idea and decided it was worth the risk. After a tough first year of building the business, making no profit, whilst balancing a young family, we reached a tipping point. We were a small company formed by two friends and a few contractors and we were suddenly being perceived as a big digital agency as a result of some great marketing and publicity. This culminated in us being asked to bid to rebuild the NHS website and led to an opportunity to sell half of our business. With the dot com bubble about to burst, I decided to move away from the organisation and begin a new challenge.
Since then, I've had a long career in blue-chip brands leading transformation with a digital bias and through agile teams. This included AOL, which in its UK startup phase I helped to launch dial-up flat rate internet access and later transform it into a broadband company. I was then headhunted by T-Mobile, o2 and later Sky TV. My last big corporate role was as a director at Barclays, in which I built out a global credit card platform for Barclaycard as well as driving some of the thinking on digital strategy and agile ways of working.
By then I had reached a point in my career where I was frustrated with buying playbook heavy consulting services from the big firms and I wanted to use my experiences to help other organisations with their solutions to complex problems. I joined Equal Experts as the Transformation Director to build out its transformation practice and help it grow as a business.
If you could describe yourself in one word what would it be and why?
A perfectionist. I want to be leading transformation and delivering outcomes that are exciting and brave, but also to the highest standards.
A labour of love gets the best out of me. 12 years ago I agreed to manage my son's football team and ended up taking over as Chairman of the club. I led Bushey & Oxhey FC to become one of the biggest clubs in Hertfordshire, winning, FA Charter Standard Club of the Year and growing it from 1 team of 6 boys to around 30 teams and 400 players. I also went from being a coach who stood on the sideline in jeans and trainers, to being voted runner up in Herts FA Coach of the Year It's just a good example of how far I throw myself into something to achieve the best possible outcome.
Tell us a bit about you outside of work
I have three grown-up kids Alfie, Daisy and Holly, with my wife Elizabeth. Football is a big part of my life and I'm a season ticket holder with my son at both Wealdstone and Arsenal. I'm also a frustrated musician having taught myself to play the guitar and more recently trying to learn the bagpipes (which is driving my family mad, however, my dad is Scottish so it is important for me to go back to my roots). Aside from football and music, I like to keep healthy by going to the gym at least three times a week.
What is your best business hack?
To deliver value every 90 days. Nowadays, the average life of an executive is around three years. So, if typical transformation programmes are expected to take three years to deliver, it means many execs will never truly engage because what is in it for them right now? It's important to transform "through the line" rather than away from business as usual and find ways to deliver value that enables teams to be successful right now rather than "jam tomorrow" – encouraging them to "pull" the transformation rather than "push" it away. The sum of these shorter deliveries can still leave a transformative legacy but it takes experts to get around the problem and find creative ways to do this. It's something I'm passionate about and look forward to sharing more information on in the coming months.
Do you have any grand plans?
Purpose is very important to me. I'd love to travel the world with my wife as we had children so young. I would also take on more advisory roles, as I believe it's important to give something back by offering support and sharing knowledge.
For S&S, I want us to be a model organisation, the blueprint of what every organisation should strive for and create new approaches to solving complex problems that means we are the most disruptive force in the world of consulting.
Darren joins the team alongside our new COO, Kevin Corne.
To join us on our journey and keep up-to-date with the latest news and opinions from the world of change and transformation, follow us on LinkedIn and Twitter.
Written by Sullivan & Stanley